Signing a policy doesn't mean you are fully executing it.
You paid for your insurance, now take the final step to be sure of your compliance with our full-service checkpoint.
Green Light Check is included with each AGuard policy and available for any sports and fitness entity. Our comprehensive check reviews your policies and procedures to ensure compliance, provides background checks for up to 7 employees and conducts a full waiver review. Green Light Check also includes training for anyone who works with children and mandatory reporting procedures for child abuse prevention, which is now mandated by federal law.
Through Green Light Check, you also have access to accountants, lawyers and HR experts for consultation when you need it. Knowledge is power. Don't save your check for tomorrow.
Beware of denied claims! You must be compliant with the details of your policy to be sure you are protected. Green Light Check is insurance compliance — simplified.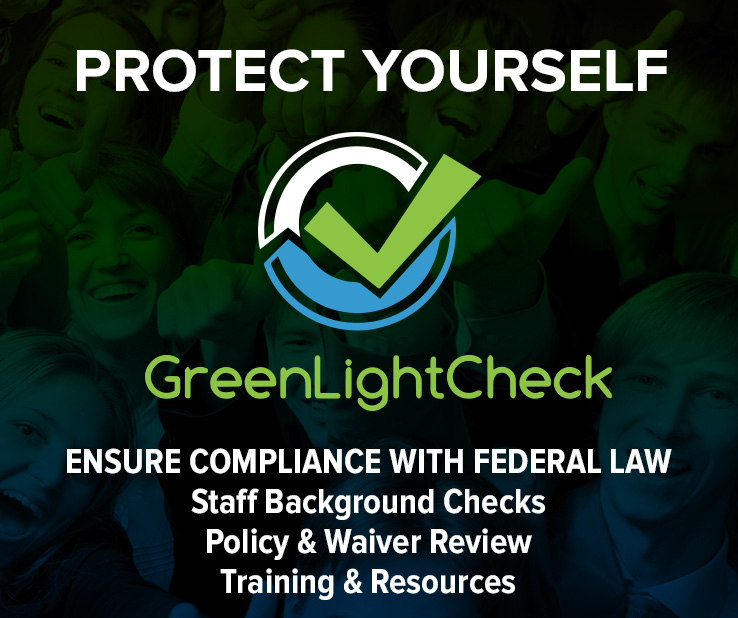 READY TO GET STARTED?
Whether you are new in business, or just looking to shop your old policy, call us or send us an email.
The only way to be protected is to shop and compare. We are here to help!